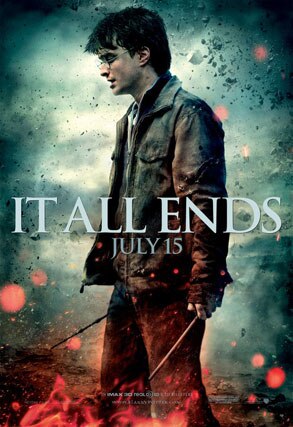 Well, a very non-shocking news. Harry Potter and the Deathly Hallows part 2 has created Hollywood history by becoming the movie to gross the maximum on the opening day.
Deathly Hallows Part 2 grossed an estimated $92.1 million Friday, Warner Bros. said.
The take was nearly as big as the year's biggest three-day weekend to date, and $20 million bigger than the opening-day record held by the Twilight franchise's New Moon.
It was also Hollywood's largest-ever single-day gross, blowing away, among others, New Moon, Eclipse and The Dark Knight.
Speaking of Batman…
The box-office tracking firm Exhibitor Relations today guestimated the final Harry Potter will smash The Dark Knight's three-year-old opening-weekend record with a $175 million Friday-Sunday domestic haul.
So, to recap: Opening-day record; single-day record; opening-weekend record (probably).
source: E!news.