Harry Potter and the Goblet of Fire
HD-DVD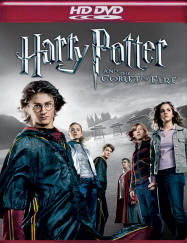 Release Date: April 11th, 2006
About:
Audio: Dolby TrueHD & Dolby Digital Plus 5.1
Video: Widescreen 2.4:1, 1080p

No. of discs: 1
Pictures: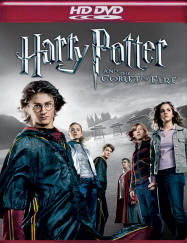 - Front Cover

-Back Cover
Features:
In-Movie Experience
Additional scenes
Conversations with the cast
Preparing for the Yule Ball
Reflections on the fourth film
Meet the Champions
Harry vs. the Horntail: the first task
In Too Deep: the second task
The Maze: the third task
He who must not be named
Harry Potter timeline
Theatrical trailer
---
HPearth is an unofficial fan site and is not affiliated with J.K. Rowling, Scholastic Books, Bloomsbury Publishing or Warner Bros. Entertainment. All trademarks and copyrighted material are the property of their respective owners. Layout Made by Suman Barua., art Copyright of Mary Grandpre, Warner Bros. and Scholastic Plc. HPearth.com is a copyright of Harsh Sadhvani and Suman Barua. Any use of our site illegally is strictly prohibited.