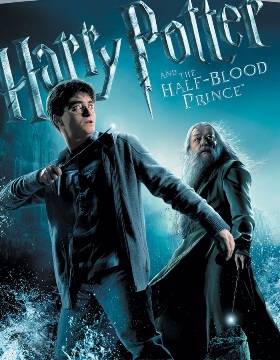 Harry Potter and the Half-Blood Prince- DVD/Blu-Ray
US (Amazon)
Blu-Ray | Two-Disc Special Edition | Single-Disc Edition
UK (Amazon)
Blu-Ray | Two-Disc Special Edition
An exclusive look at the Wizarding World of Harry Potter. (trt 11:38) - Get an "inside look" at the amazing world of magic and excitement being created at Universal Orlando¨ Resort in Florida.
J.K. Rowling: A Year In The Life (trt: 49:32) - A fascinating and intimate look into the life of J.K. Rowling over the last year of writing Harry Potter and the Deathly Hallows.
One-Minute Drills (trt: 6:43) - The cast has :60 seconds to describe their character's personality, history, relationships and other traits before time runs out.
What's On Your Mind (trt: 6:41) - Hosted by Tom Felton, the cast is put on the spot when asked a series of rapid-fire questions on their likes and dislikes.
Deathly Hallows sneak peek - While the exact footage to be seen is not known, WB is promising the first footage from the 7th film.
Deleted Scenes:

Harry and Hermione walk through Hogwarts hall (26 seconds)
Harry and Hermione discuss Marauder's Map (1 minute)
Harry, Ron, and Hermione discuss the Vanishing Cabinet (1 minute, 4 seconds)
Harry and Dumbledore arrive at cave entrance (38 seconds)
Harry and Dumbledore leave cave (19 seconds)
Clouds gather over Hogwarts as Flitwick conducts choir (1 minute, 39 seconds)
Harry joins Ron, Hermione, and Ginny in the Common Room (40 seconds)
Harry and Hermione discuss Ron at Astronomy Tower (42 seconds)

Close Up with the Cast (trt: 28:00) - a variety of different segments hosted by the film's stars. A list of cast and their segments are below:

Editing with Daniel Radcliffe: Daniel and editor Mark Day have a light-hearted conversation about film editing and how to get the right shot for a scene
Special Effects with Matthew Lewis, Oliver Phelps and Tom Felton: The guys get a "science lesson" from Special Effects Supervisor John Richardson and technician Matthew Harlow.
Owl Training with Jessie Cave: Jessie heads outside for training tips with "hootie" and owl trainer Guillaume Grange.
Stunt Training with Rupert Grint: Rupert shows off his thrill for danger with the stunt department.
Costume Designs with Evanna Lynch: Evanna shares her jewelry designs with Costume Designer Jany Temime.
Art with Bonnie Wright: Bonnie and graphic designer Eduardo Lima show off the fun props, products and set designs.
Behind the Camera with James Phelps: In his debut performance in the assistant director department, James actually becomes a crew member on set.
Make-Up with Emma Watson: Emma and designer Amanda Knight talk about the biggest challenges on this year's film.
Maximum Movie Mode (exclusive to 3-Disc Blu-Ray Combo): As the darkest hour approaches, this is the one thing you MUST see to prepare yourself for the final battle in Deathly Hallows! This interactive viewing experience will examine the entire film with such things as Focus Points, Picture-In-Picture, photo galleries and much more!
The Millennium Bridge
Shooting On Location
Professor Slughorn
Building Relationships
Director David Yates Returns
Wool's Orphanage
Ron and Lavender's Kiss
The Burrow
Harry and Ginny's Kiss
Aragog Returns
Creating the Cave
Designing the Virtual Cave Environment
The Inferi
The Underwater Sequence
US
Blu-Ray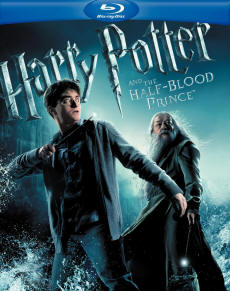 Single Disc Edition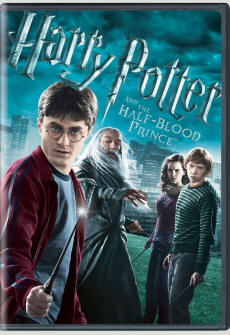 Two Disc Special Edition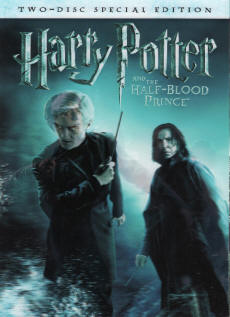 Discs
December 8th (US), December 7th (UK), November 18th (Australia & India)
---
HPearth is an unofficial fan site and is not affiliated with J.K. Rowling, Scholastic Books, Bloomsbury Publishing or Warner Bros. Entertainment. All trademarks and copyrighted material are the property of their respective owners. Layout Made by Suman Barua., art Copyright of Mary Grandpre, Warner Bros. and Scholastic Plc. HPearth.com is a copyright of Harsh Sadhvani and Suman Barua. Any use of our site illegally is strictly prohibited.